(added Update History section)

Line 7:
Line 7:
 
 
 

The fight is against 2 enemies; both enemies are [[Orb Walker|Orb Walkers]].

 

The fight is against 2 enemies; both enemies are [[Orb Walker|Orb Walkers]].

 
+
 
+

==Update History==

 
+

*Weekly Patch 46: Adrenaline

 
+

**The Mysterious Sphere event in Act 3 now uses the Double Orb Walker combat. (was Orb Walker and 2 Shapes)

 
+

*Weekly Patch 31: Custom Mode

 
+

**Clarified relic rarity on Mysterious Sphere event.

 
+

*Weekly Patch 25: Building Blocks

 
+

**Mysterious Sphere event enemies now attack in the correct order

 
+

*Weekly Patch 8: Ooh Shiny!

 
+

**Minor wording improvements for the Mysterious Sphere event.

 

[[Category:Event]]

 

[[Category:Event]]

 

[[Category:Events]]

 

[[Category:Events]]
---
Revision as of 17:45, 23 August 2019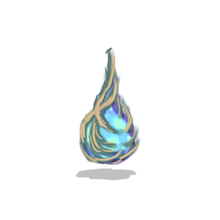 The Sphere is a common Act 3 Event. It offers the player the choice between a powerful fight with a Rare Relic as the reward, or simply to leave with no risk.
[Open Sphere] Fight. Reward: Rare Relic (random).
[Leave] (Nothing happens)
The fight is against 2 enemies; both enemies are Orb Walkers.
Update History
Weekly Patch 46: Adrenaline

The Mysterious Sphere event in Act 3 now uses the Double Orb Walker combat. (was Orb Walker and 2 Shapes)

Weekly Patch 31: Custom Mode

Clarified relic rarity on Mysterious Sphere event.

Weekly Patch 25: Building Blocks

Mysterious Sphere event enemies now attack in the correct order

Weekly Patch 8: Ooh Shiny!

Minor wording improvements for the Mysterious Sphere event.
Community content is available under
CC-BY-SA
unless otherwise noted.