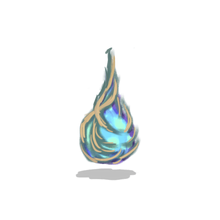 The Sphere is a common Act 3 Event. It offers the player the choice between a powerful fight with a Rare Relic as the reward, or simply to leave with no risk.
[Open Sphere] Fight. Reward: Rare Relic (random).
[Leave] (Nothing happens)
The fight is against 2 enemies; both enemies are Orb Walkers.