Fire Emblem Warriors: Three Hopes - The Loop
Play Sound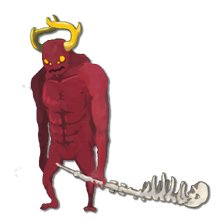 Elites are stronger monsters that are marked separately from normal ones on the map. Defeating an elite will grant you a random relic, 25-35 gold, a card reward and add a score bonus. Depending on the strength of one's deck, fighting elites may not always be a good idea, but the relics they grant can be very powerful. The same elite can appear multiple times in an act, but cannot be encountered twice in a row. The Dead Adventurer event completely ignores this.
Playing in Ascension Mode will make elites more common, as the Ascension 1 modifier makes them more common. In addition, higher ascension levels will make elites stronger and tougher.
Relics that affect elite encounters:
With the exception of

Black Star, these relics also work in the Dead Adventurer fight and the second fight in The Colosseum.
Act I
[
]
Act II
[
]
Act III
[
]
Act IV
[
]
Elite Buffs
[
]
After unlocking Act 4, until the Emerald Key is obtained, one of the elites in each Act will appear as a burning elite icon. This 'super elite' will receive one of the following buffs, and it will drop the Emerald Key when defeated.